Network Engineer
Our network is rapidly growing and evolving. Almost as quickly as you. 😉
To most people, Palo Alto and Aruba are just dots on the map. Or potential holiday destinations. And that's fine. However, we kinda/sorta hope you fall into a much rarer 'breed' of people: those who recognise these names as intricately interwoven network authorization tools. And know how to use them, in tandem with Cisco, Juniper, and Check Point, to set up and manage extensive networks. Do some or (better yet) all of these tools get your adrenaline pumping? Join the Teleperformance IT Infrastructure team and discover a job that tries to keep up with your professional growth ambition!

What you want to achieve as a Network engineer?
That over 5.000 colleagues in the Netherlands, Belgium, and Suriname always have easy access to the many tools they need to delight our customers. Without downtime, security breaches, or hiccups. No small feat because we leverage both 'traditional' and cloud solutions, and it's up to you and your seven direct colleagues to ensure outstanding speed, stability, security, and scalability.

How you achieve that as a Network engineer?
In this role, you co-own Teleperformance Benelux's IT infrastructure, mainly from a network perspective. With seven peers – a mix of battle-hardened veterans and ferocious young talents – you zoom in on our system, network, and cloud infrastructure management. This includes virtualization, EUC, security engineering, and telephony solutions, all pivotal to our success. After all, if we can't answer customer questions for even a minute, it's a CODE RED situation. 😉 You ensure the continuity of our services and proactively support a range of innovation and transformation initiatives, delivering best-in-class (cloud) network connections and external connectivity solutions (LAN/WAN/S2S(P2P)/VPN/Internet), 24/7/365.

You ensure network continuity and are our 'third line of defense,' solving issues and incidents that baffle our first and second-line support. We also expect you to share findings and solutions with those teams, e.g., by providing them with guidance and documentation and/or organizing knowledge sessions. And you lead our proactive monitoring efforts, so we can nip potential problems in the bud, butt, or anywhere else it hurt,s before users are affected. In addition to these operational tasks, we cordially invite you to initiate and/or participate in IT projects pertaining to replacements, upgrades, implementations, and innovations, constantly seeking out opportunities to automate processes through Automation & Orchestration (DevOps). You keep close tabs on IT Networking and Cloud trends and advise on (possible) solutions, including organizational alignment. The role ideally calls for a solid track record in leveraging Cisco, Juniper, Check Point, Palo Alto, and Aruba. If a few of those are still on your bucket list instead of your resume, we'll gladly show you the ropes. If you have extensive experience (or after you gathered that in this position), you can shoot the architectural breeze with management as well. Regardless, you will contribute directly to our ambition to 'make each customer interaction matter' by ensuring those interactions can take place. 😉
Iedereen bij Teleperformance werkt hard. Daarvoor betalen we je terug met een mooi salaris, een prima pensioenregeling en:
Doorgroeimogelijkheden
Wil je jezelf ontwikkelen en stappen maken in je carrière? Teleperformance biedt jou graag de kans om door te groeien binnen onze organisatie.
Flexibiliteit
In veel gevallen kun je bij ons hybride werken. Naast dat we het gezellig vinden om jou tijdens de pauzes bij de koffieautomaat tegen te komen, snappen we uiteraard dat thuiswerken ook vele voordelen met zich meebrengt.
High Tech – High Touch
Wij geloven dat het de kunst is om de passende balans te vinden tussen automatisering en de menselijke interactie (high tech, high touch), waarbij de focus ligt op het welzijn en de ontwikkeling van onze medewerkers.
Bedrijfsfeestjes en personeelsuitjes
Van borreltjes via MS Teams tot aan een jaarlijks TP feest. Successen worden gevierd bij Teleperformance!
The bite-sized version
You set up and deftly manage the IT network (LAN/WAN/S2S(P2P)/VPN/Internet), both on-premise and in the (Azure) cloud.
You solve incidents, identify potential problems and bottlenecks, investigate the RC, and implement structural solutions.
You carry out changes and participate in replacement, upgrade, implementation, and innovation projects.
You keep track of business requirements and forge strong bonds with all stakeholders.
You expertly manage customer expectations by communicating the right facts on time, and in a language less tech-savvy colleagues can understand.
You regularly spar with colleagues and happily share knowledge and learnings (e.g., by organizing knowledge sessions) and ensure documentation is clear, concise, and up to date.
You closely follow networking trends and developments and always look for opportunities to optimize all aspects of our IT network infrastructure.
Why you are (hopefully) our next Network engineer
Because you're either an ambitious starter (1+ year of experience is a must though) or a seasoned network engineer looking for a job with ample growth opportunities.
Because you 'get' network technologies. Cisco certification is a requirement. Experience with Cisco, Juniper, Check Point, Palo Alto, Aruba, Azure and/or AWS DevOps? Even better!
Because you don't mind getting up close and personal with business colleagues and vendors.
Because you went to 'sharing is caring' school and put that principle into practice.
Because you know that what comes easy to you can be a lot to grok for others.
Because you are results-driven, a team player, and always in 'learning mode.'
---
Was deze vacature relevant?
Bedankt voor je feedback. We zijn blij dat we van dienst konden zijn!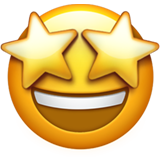 Dat is jammer! Je feedback wordt gebruikt voor toekomstige verbeteringen.