Grohe Customer Service Danish speaking
Do you enjoy water?
Quality, Technology, Design and, Sustainability. GROHE is the world market leader in the sanitary industry and, can be found in more than 130 countries worldwide. GROHE produces sanitary products such as faucets, thermostat faucets, shower systems and installation systems. GROHE wants everyone to enjoy water as much as possible.
As a customer service representative you offer support to customers who have GROHE products. For example, the customer contacts because his faucet is leaking, the shower has lime scale deposits, or the kitchen faucet installation fails. This can be done by telephone, but also by e-mail. You ensure that you give the customer advice, or you can schedule a technician to help the customer.
Not used to live in the Netherlands?
 Even though you will work mostly from home in this position, we organize many activities that you can participate in to get to know your colleagues better. It is very important to us that you feel at home within Teleperformance and that you are part of the TP Family.


You:
Are a native Danish speaker and understand and speak English;
Are customer focused and a team player;
Are available for a minimum of 32 and a maximum of 40 hours during office hours (Monday to Friday from 8.30 am to 5.30 pm)
Are living in the Netherlands or are willing to move to the Netherlands.
Are available to follow a week fulltime training in the city of Zoetermeer. In case you have over an hour traveling distance, we will provide a hotel to stay for this week. 
After the training you can partially work at home, or if you prefer to work at the office in Zoetermeer, you are more than welcome as well!
---
Was deze vacature relevant?
Bedankt voor je feedback. We zijn blij dat we van dienst konden zijn!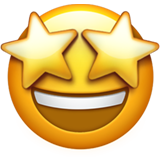 Dat is jammer! Je feedback wordt gebruikt voor toekomstige verbeteringen.